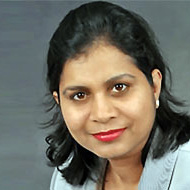 Veena Gundavelli
Board of Director
Veena Gundavelli is the founder and CEO of Emagia, a leader in order-to-cash automation solutions. Emagia's AI-powered Digital Order-to-Cash Platform includes Gia, the next generation digital workforce and an integrated automation platform for the human workforce to manage the operations. With over 25 years of experience in finance technologies, Veena is a Silicon Valley-based technology enthusiast.
She is the recipient of multiple awards for her thought leadership, visionary ideas and her high-impact disruptive technological innovations advancing the future of finance and order-to-cash in the digital age.
Over a decade, Emagia solutions have empowered many shared services around the world to turn order-to-cash as their competitive advantage.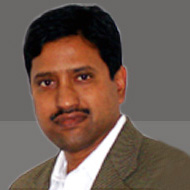 Sai Gundavelli
Board of Director
Sai Gundavelli is the Founder and CEO of Solix Technologies, Inc. Mr. Gundavelli is responsible for the company's overall vision and strategic direction. Under his leadership, Solix Technologies pioneered the concept of Enterprise Data Management, providing the first worldwide infrastructure platform to manage data across all segments of Enterprise Data (Structured and Unstructured).
Mr. Gundavelli has a proven track record in recognizing and quickly responding to the requirements of the high-technology marketplace. Prior to founding Solix Technologies Inc., he spearheaded several strategic initiatives in Enterprise Application areas at companies like CISCO Systems and Arix Corp.
Mr. Gundavelli is a member of the Churchill Club, TIE Charter, and NASSCOM. He is a business and technology thought leader and a distinguished speaker in many forums. He holds a Master's in Mechanical Engineering from University of Oklahoma and Bachelor's from Osmania University.